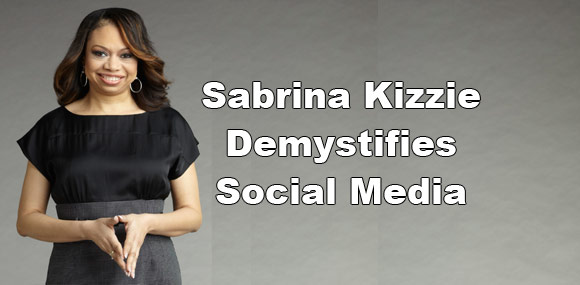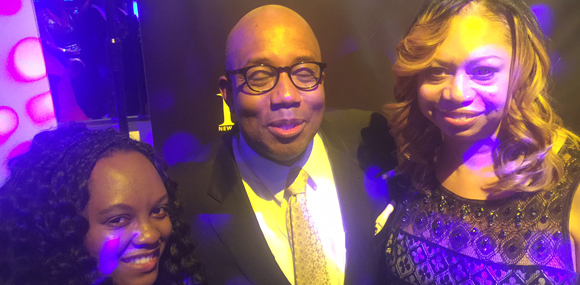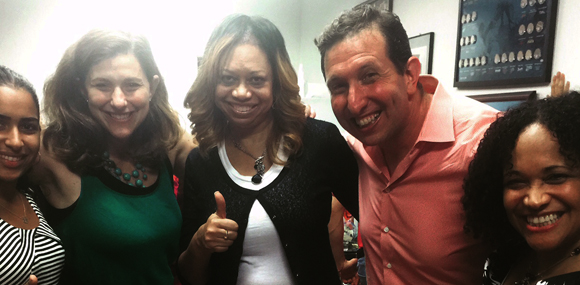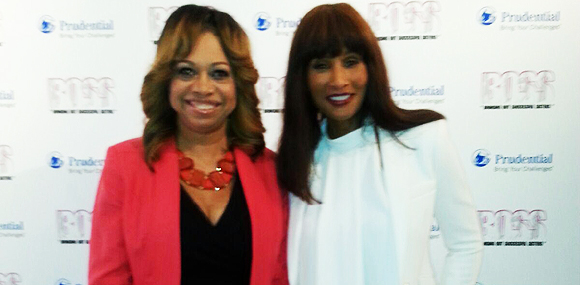 UPCOMING ENGAGEMENTS
December 2016:
Panel Moderator 2nd Annual Nonprofit TechCon
Topic: Technology 101: What is basic, cheap or free? A Checklist of Tools
PREVIOUS ENGAGEMENTS
Sabrina's podcast on @epodcastnetwork
Topic: Best Digital Marketing Tactics for Travel Brands https://goo.gl/Ma2XaV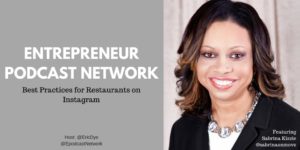 Sabrina's podcast on @epodcastnetwork
Topic: Best Practices for Restaurants on Instagram http://buff.ly/2fIY9fm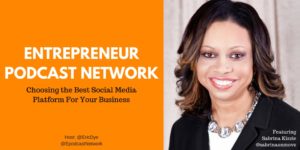 Sabrina's podcast on @epodcastnetwork
Topic: Choosing the Best Social Media Platform for Your Business http://buff.ly/2f9GM7i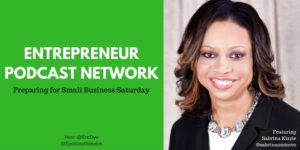 Sabrina's podcast on @EPodcastNetwork
Topic: Preparing for Small Business Saturday http://buff.ly/2g8dkns
October 2016:
Keynote Speaker – Flatiron 23rd Street Partnership and Baruch College 8h Annual Small Business Forum – Topic: Digital Marketing and Social Media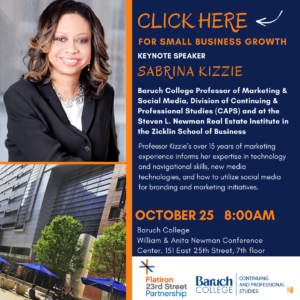 August 20, 2016:
Speaker Blogger Week Unconference in Washington DC- Trinity University
Topic: Tweet to Profit How to Market, Monetize and Maximize through Tweeting
January 14-15, 2016: 
Keynote Speaker, 5th Annual Career Services Technology Meeting at Baruch College
Topic: Periscope Inside and Outside Classroom
March 26, 2015:
Baruch College- 8th Annual Career Week Series Marketing and Advertising Career Panel
February 14, 2015:
NANBPWC, Inc- The Riverside Club New York, NY Local Chapter
Black Enterprise Entrepreneur Summit – Panel Speaker
MAC Women Entrepreneur Summit – Panel Speaker
Urban League – Panel Speaker
MCU- Moderator
NYC NSBE Professional Chapter – Guest Speaker
CONTACT ME FOR YOUR NEXT SPEAKING ENGAGEMENT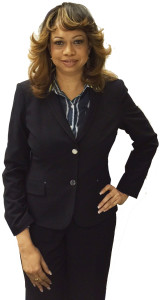 Sabrina Kizzie is a dynamic motivational speaker and leadership expert who teaches audiences how to use social media tools to enhance branding and achieve desired results.
Sabrina is passionate and inspirational. Her energetic delivery and interactive presentations educate and empower individuals and organizations with practical advice that can be implemented immediately.
Sabrina's presentations are ideal for a wide range of audiences including business professionals, not-for- profits, community-based organizations, women's groups and entrepreneurs. Her presentations engage professionals, college students, employees and managers by delivering a clear, focused message.
Sabrina will expertly guide you toward achieving your goals by staying vision-focused and goal-oriented. Through keynote speeches, interactive workshops and thought-provoking seminars, she utilizes her unique skill set, abundant energy and engaging personality to help people attain the best performance possible from themselves and their team members.
To book Sabrina for lectures and upcoming events, send an email to: brinanyc@gmail.com.